On 9 September 2019, the Belarusian-Polish business forum and the Koopdrev 2019 Congress took place in Poznan (Poland). The focus of the event was on the forestry, furniture and woodworking industries.
The potential of the Belarusian forestry sector was presented by a large Belarusian delegation. The country was represented at the forum by the Ambassador of Belarus to Poland Vladimir Chushev. In his speech to the forum and congress members he emphasized that the Belarusian-Polish cooperation has great potential, it is largely based on the interaction of enterprises from the timber, woodworking and furniture industries. The evidence of this fact can be found in the great interest of Polish investors who are considering business development opportunities in Belarus.
The proposals for cooperation with Polish companies were also mentioned by Mikhail Kasko, Deputy Chairman of the Bellesbumprom concern. He noted that these days all enterprises of the industry are open for cooperation and are ready to offer various options for industrial cooperation, selling both finished products and customized furniture elements ordered by the foreign partners.
The holding of the woodworking industry companies «BORWOOD» was represented at the forum by a subsidiary company «BLK Trading LLC», represented by the Director Mikhail Viktorovich Gorodko, who was invited by the Embassy of the Republic of Belarus in Poland.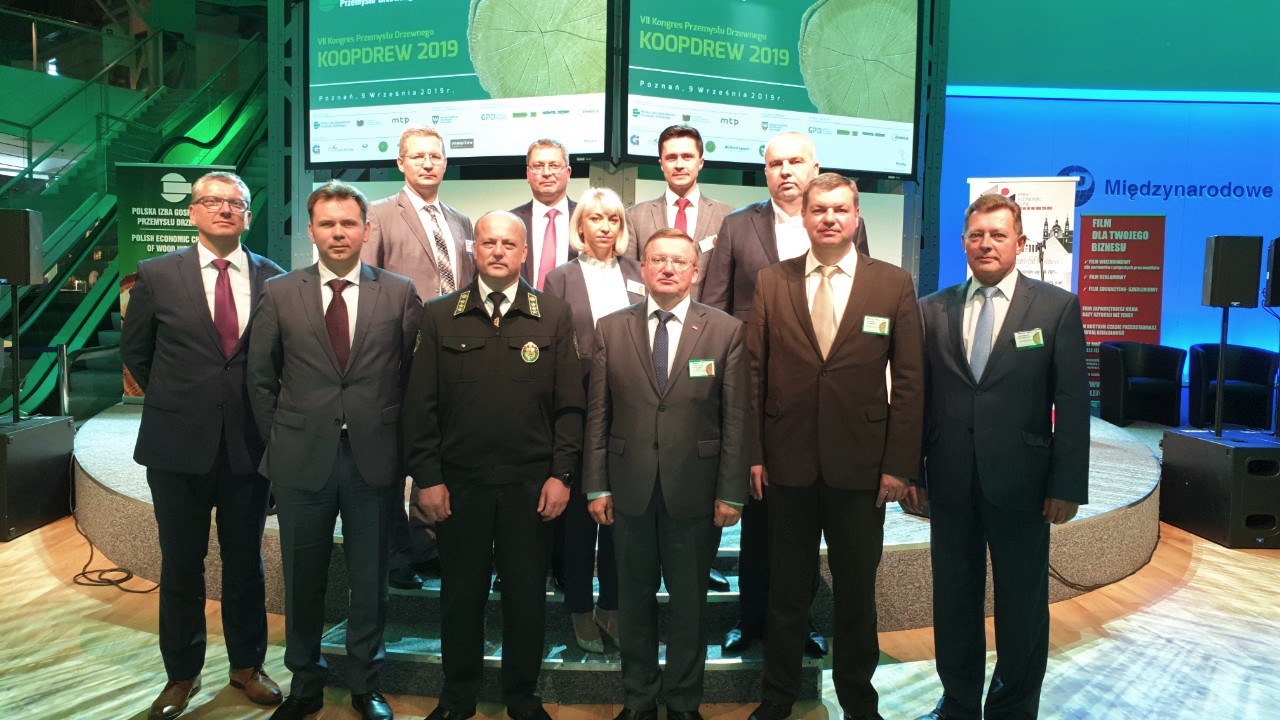 The representatives of the Ministry of Forestry, the Association of furniture and woodworking enterprises, the Belarusian Universal Commodity Exchange, from the three free economic zones (Vitebsk, Grodno, Mogilev), as well as representatives of enterprises exporting woodworking products made their presentations.
A panel discussion and B2B negotiations took place afterwards.
On 10 September 2019 the international exhibition Drema 2019 began its work, which will be visited by the management of the JSC «Vitebskdrev».
Source:
Bellesbumprom