«BORWOOD» holding of woodworking industry companies is glad to inform its customers, that moisture resistant MDF, manufactured by Vitebskdrev JSC has been granted a certificate of compliance with the requirements of STB EN 622-5, applied to MDF with increased moisture resistance properties (MDF.H).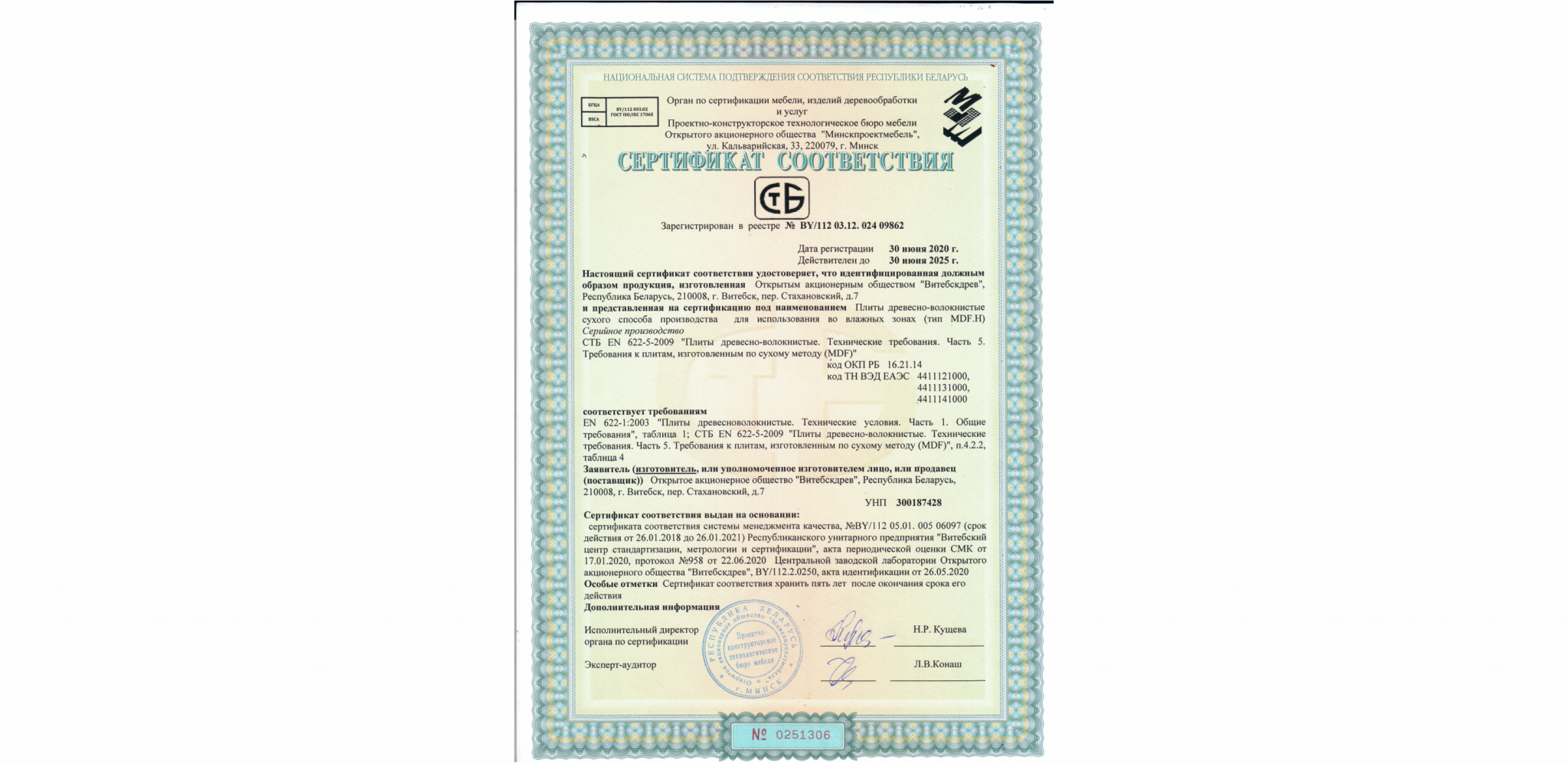 As other products of the Holding moisture-resistant MDF is manufactured from FSC сеrtified wood. All factories of «BORWOOD» holding of woodworking industry companies possess relevant FSC certificates and EUTR declarations.

Requirements to the plates for general purposes for the use in wet zones (MDF.H type)
Properties

Method of tests

Unit of measurements

Nominal thickness area, mm

>9 to12

>12 to 19

Thickness extension per 24 hours


EN 317

%

10

8

Transverse tension strength


EN 319

N/mm2

0,80

0,75

Flexing strength


EN 310

N/mm2

26

24

Bending elasticity modulus


EN 310

N/mm2

2500

2400

Option 1

Thickness extension after cyclic test
Transverse tension strength after cyclic test


EN 317
EN 321
EN 319
EN 321


%
N/mm2

16
0,25


15
0,20
Moisture resistant MDF is a new product in the assortment offered by Borwood holding. For more details see «Moisture-resistant МDF» or contact sales managers of Belarusian Forest Company JSC.