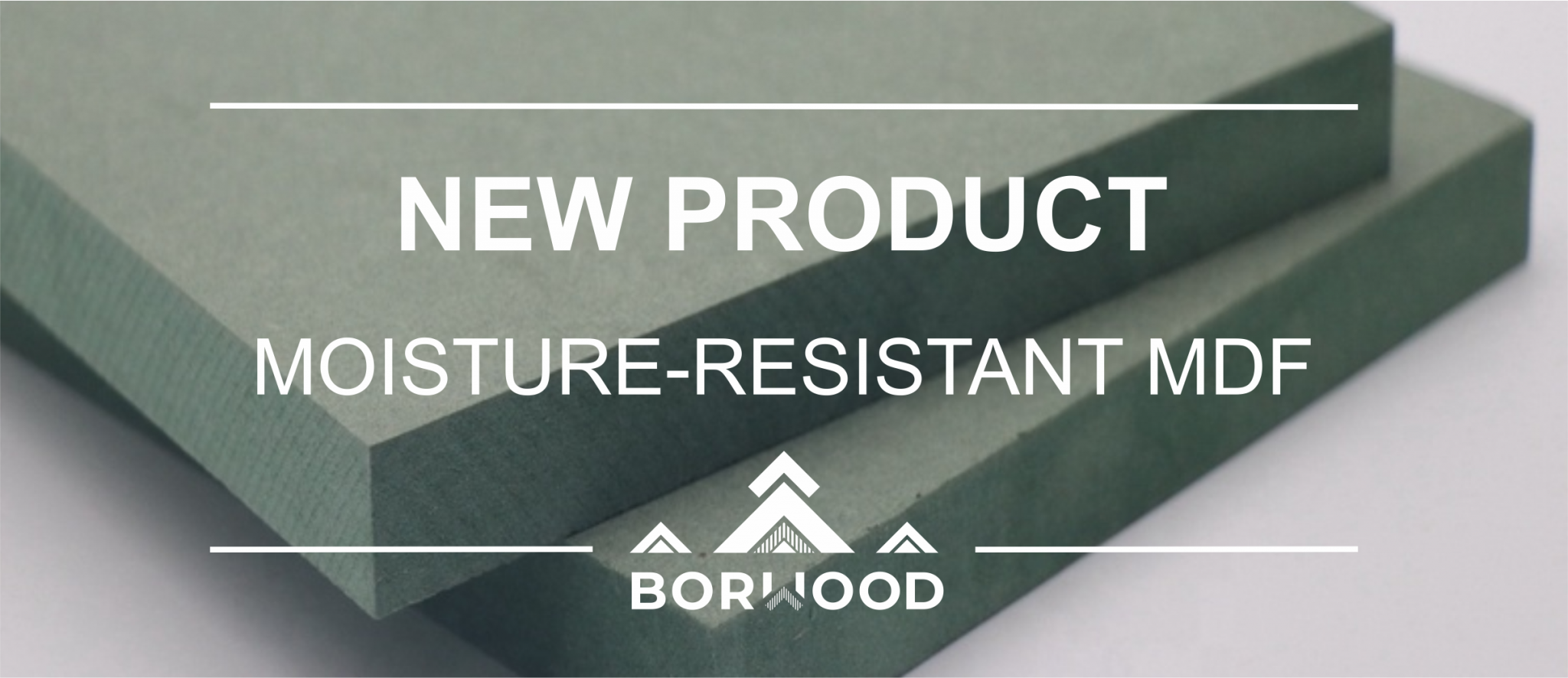 Holding of woodworking industry companies «BORWOOD» presents a novelty product in the assortment of plate materials – moisture-resistant MDF. Production of BORWOOD moisture-resistant MDF was started at the premises of the Holding company «Vitebskdrev» JSC.
Specifications of plates

Format: 2440х1830 mm and 1830х1220 mm
Thickness: 12-18 mm
Formaldehyde emission class: Е1
Extra options: if requested by the customer, the plate may be painted green throughout the whole volume
The products have successfully been tested, as evidenced by the certificate on the results of cyclic tests in accordance with EN 317, EN 319; EN 321. BORWOOD plates with increased moisture resistance comply with the requirements of STB EN 622-5, imposed on MDF.H. These requirements to these types of plates are given in the table.
Requirements to the plates for general purposes for the use in wet zones (MDF.H type)

Properties

Method of tests

Unit of measurements

Nominal thickness area, mm

>9 to12

>12 to19

Thickness extension per 24 hours

EN 317

%

10

8

Transverse tension strength


EN 317

N/mm2

0,80

0,75

Flexing strength


EN 310

N/mm2

26

24

Bending elasticity modulus


EN 310

N/mm2

2500

2400

Option 1
Thickness extension after cyclic test
Transverse tension strength after cyclic test


EN 317
EN 321
EN 319
EN 321


%
N/mm2

16
0,25

15
0,20
Startup of moisture resistant MDF considerably expands the application sphere of BORWOOD products. The novelty will widely be used under conditions of increased moisture content: furniture and wall panels for kitchens and bathrooms, lining, windows boards, etc. BORWOOD Holding further intends to expand the assortment by orienting at clients' requests and the world market trends.