An annual meeting of members of British Timber Trade Federation dedicated to the British forest industry, which gathered leading suppliers, importers and traders in order to discuss the latest market news in worldwide timber trade, took place in London on March 4. Belarusian delegation, including First Deputy Chairman of the Executive Board of JSC «Development Bank of the Republic of Belarus» T.V.Sosnovskaya, Executive Director of JSC «Development Bank of the Republic of Belarus» I.E.Konepo, Head of Marketing and Analytics Department of JSC «Belarusian Forest Company» P.B.Shestakov and also Senior Advisor of the Embassy of the Republic of Belarus to the United Kingdom of Great Britain and Northern Ireland D.V.Sudas, took part in the meeting.
UK Softwood Conference, during which the flow of demand in timber in Great Britain and main driving factors influencing the demand both on local and worldwide levels in the context of economic and political aspects, as well as climate changes were discussed, became the main event within the holding of the abovementioned meeting. The issues of cooperation of Great Britain with EU countries, main sector trends during 2020-2021, positioning of English companies on the international market, as well as the peculiarities of inland product promotion were raised during the conference.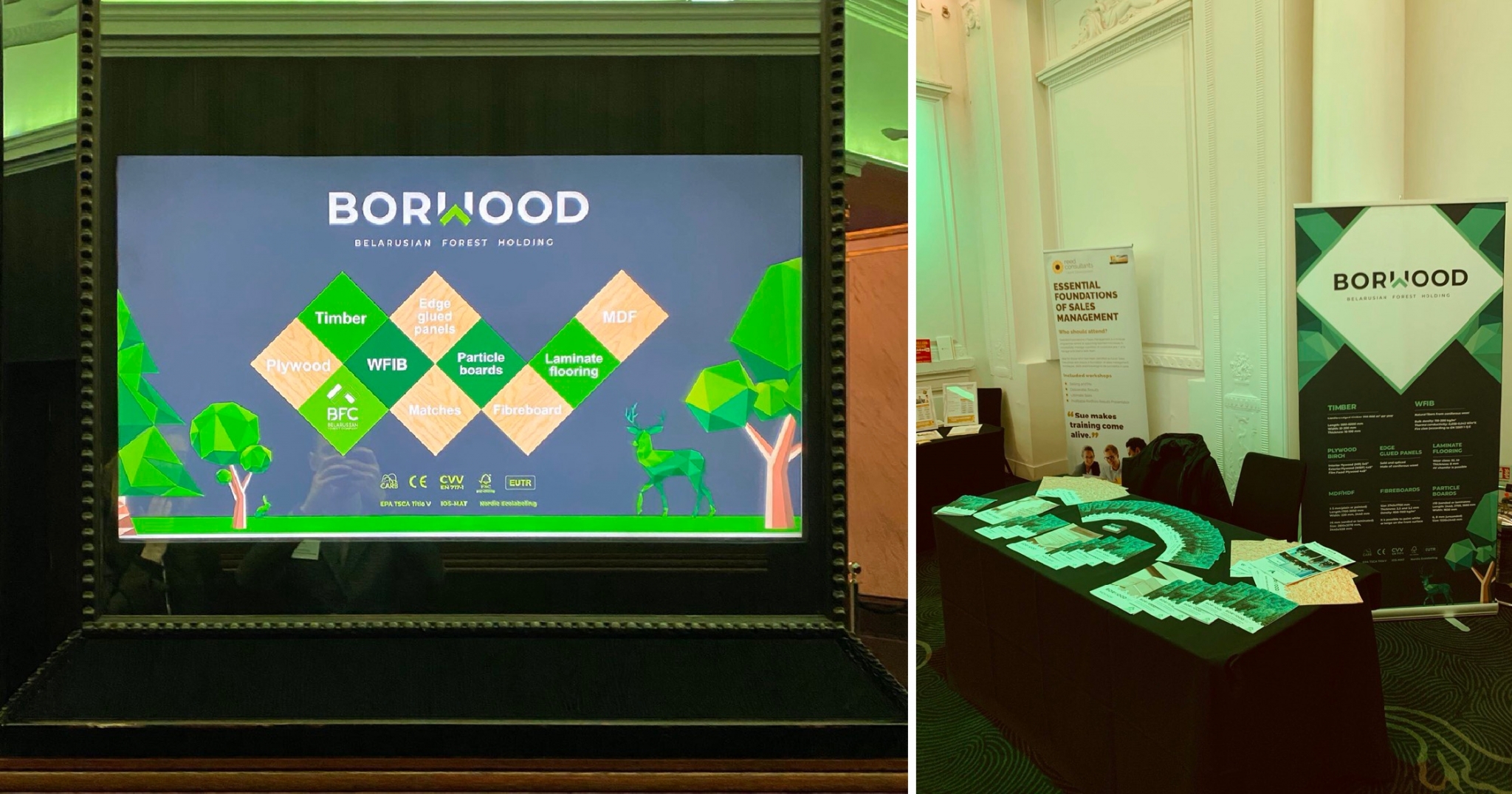 Participation in the events organized by TTF allows establishing business connections with British leading wood processing market players and opening great opportunities in BORWOOD product promotion. During the conference negotiations with a number of importers were held; important information on the market structure and performance was received. All this allows increasing a volume of deliveries to Great Britain!