The products of JSC Mostovdrev - high moisture resistant plywood of FSF brand according to GOST 3916.1-2018 successfully passed the next audit for formaldehyde compliance.
As a result of the audit, a certificate confirming ULEF ultra-low formaldehyde emission level was obtained in compliance with the EPA TSCA and CARB requirements.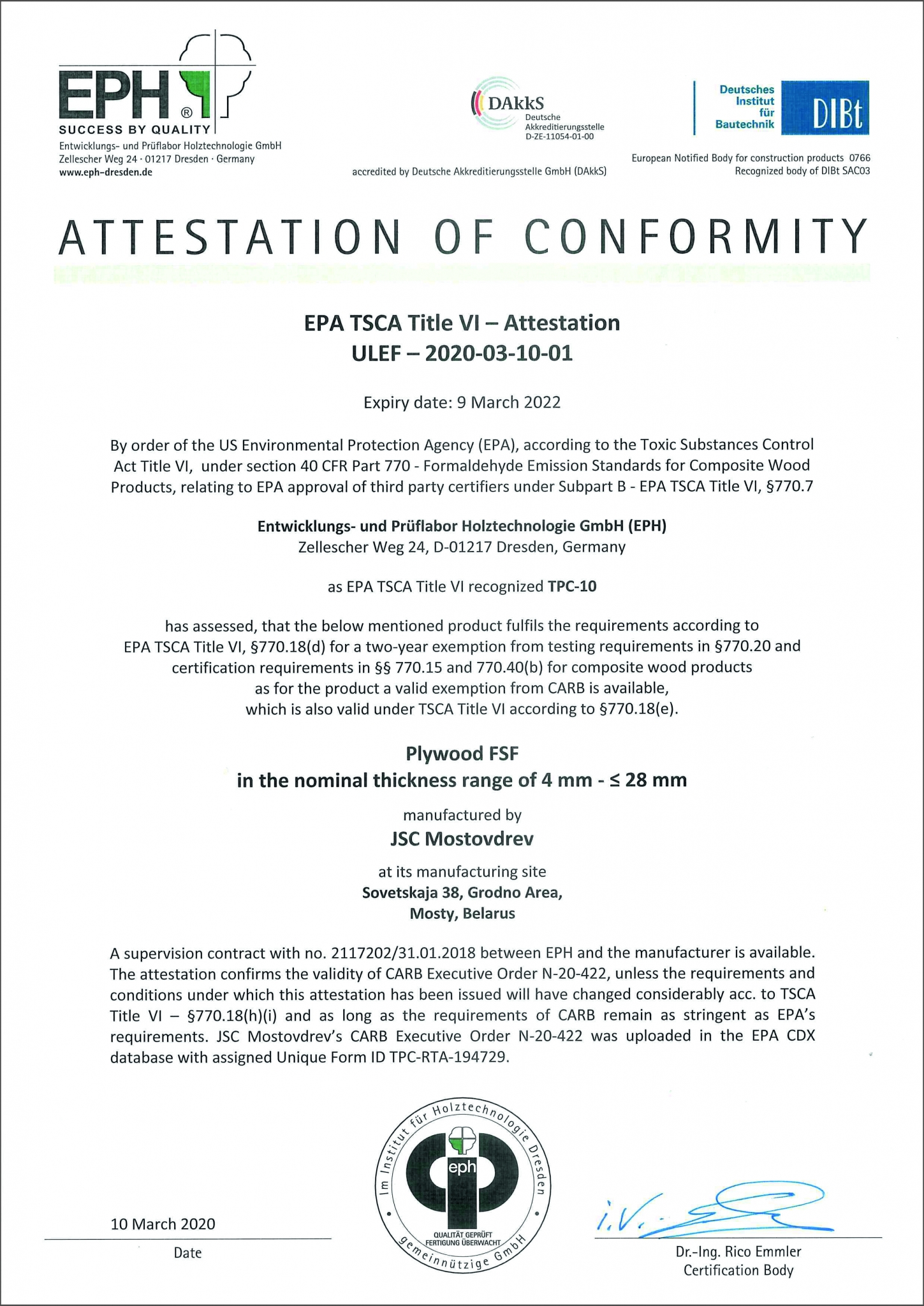 The FSF plywood has good strength properties and high moisture resistance. It is widely used in various fields such as construction, furniture and decorative elements production, engineering and parquet boards, packaging structures.

You're welcome to contact Belarusian Forest Company sales managers for detailed information and in order to obtain the supporting documents.
A complete list of product certificates is available in the «Certificates» section of the website.