Holding of woodworking industry companies «BORWOOD». informs about the extending of list of FSC-certified products of JSC «Belarusian Forest Company». Since February 4, 2021 it includes uncoated paperboard (match boxes).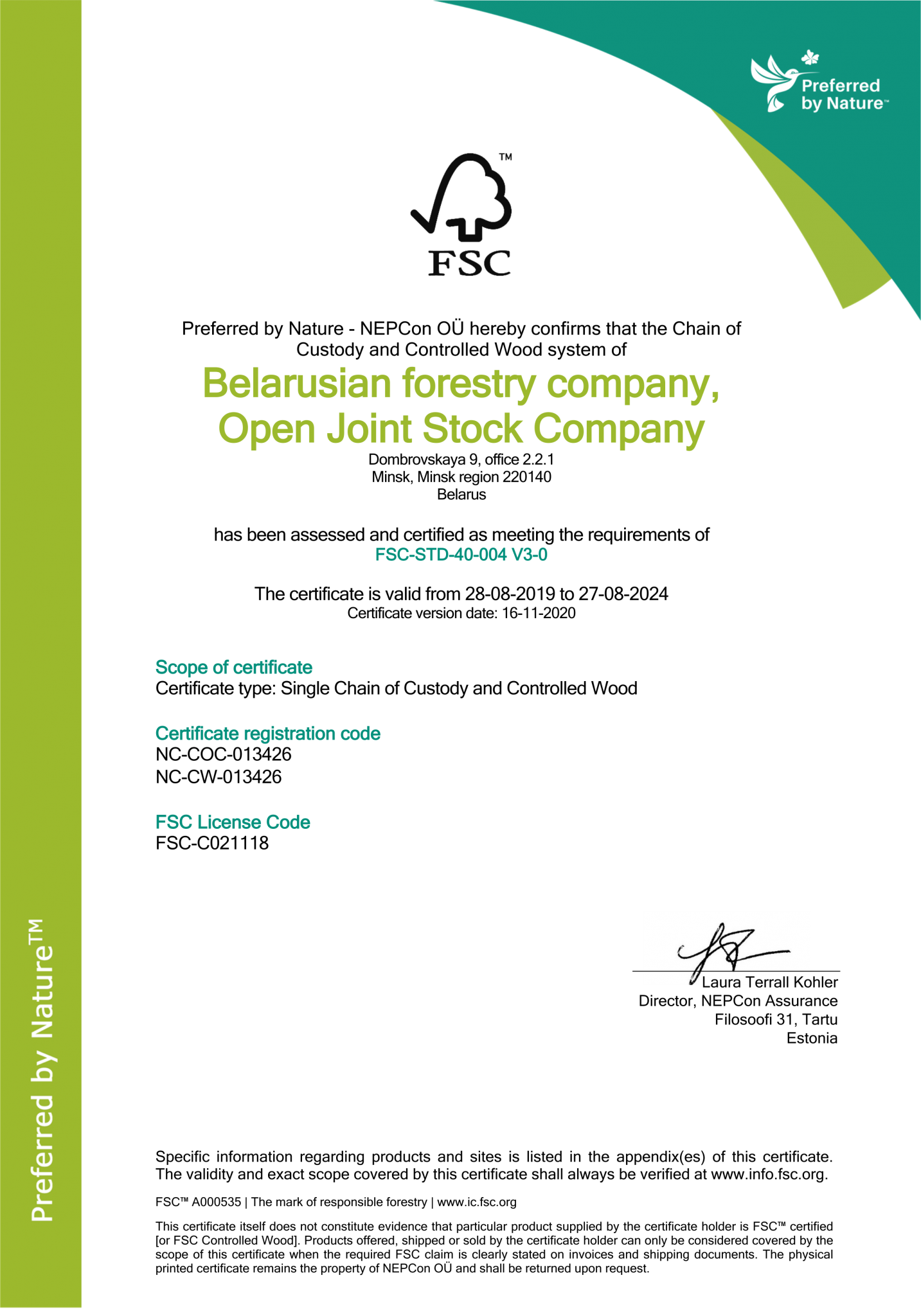 FSC compliance certificate of Belarusian Forest Company JSC (FSC-C021118)

A full list of certificates is available in THE CERTIFICATES SECTION of the website.